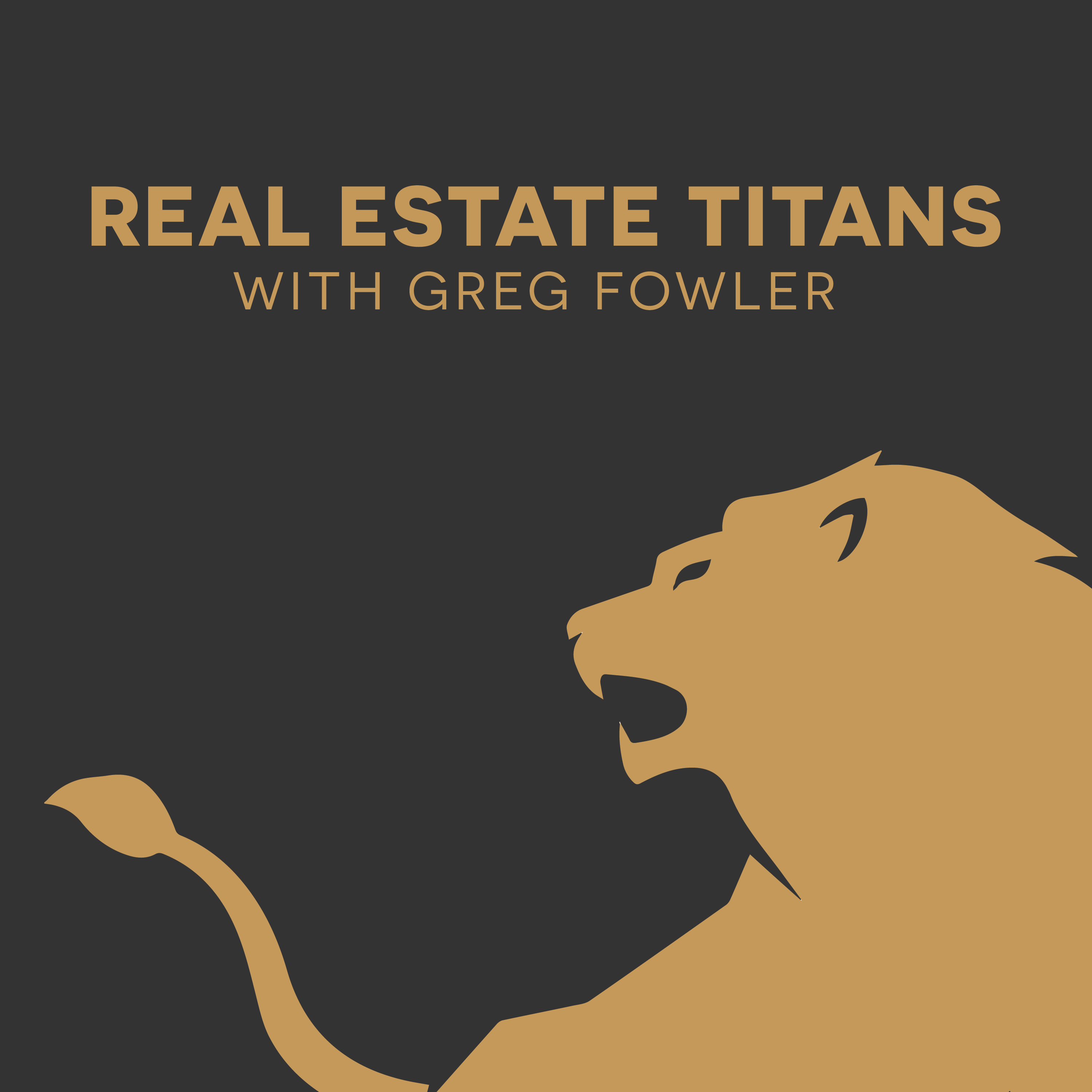 #190: Real Estate Titans with Greg Fowler featuring special guest, Melinda Estridge.
Follow us on Facebook: @RealEstateTitansLive
Watch this episode on YouTube: Real Estate Titans Channel
Greg Fowler on Instagram: @gregfowlerco
Sponsored by Lion Bolt Media. www.lionboltmedia.com
Episode Insights:
"To give real service you must add something which cannot be bought or measured with money, and that is sincerity and integrity."
"If I have seen further it is by standing on the sholders of Giants."
Website:
https://www.theestridgegroup.com
Books:
Meaningful Work
https://www.amazon.com/Meaningful-Work-Quest-Business-Calling/dp/0143130315/ref=nodl_
Forbes Council:
https://www.google.com/amp/s/www.forbes.com/sites/forbesmarketplace/2016/03/09/meet-the-members-of-forbes-councils/amp/
Sponsored by Lion Bolt Media. www.lionboltmedia.com