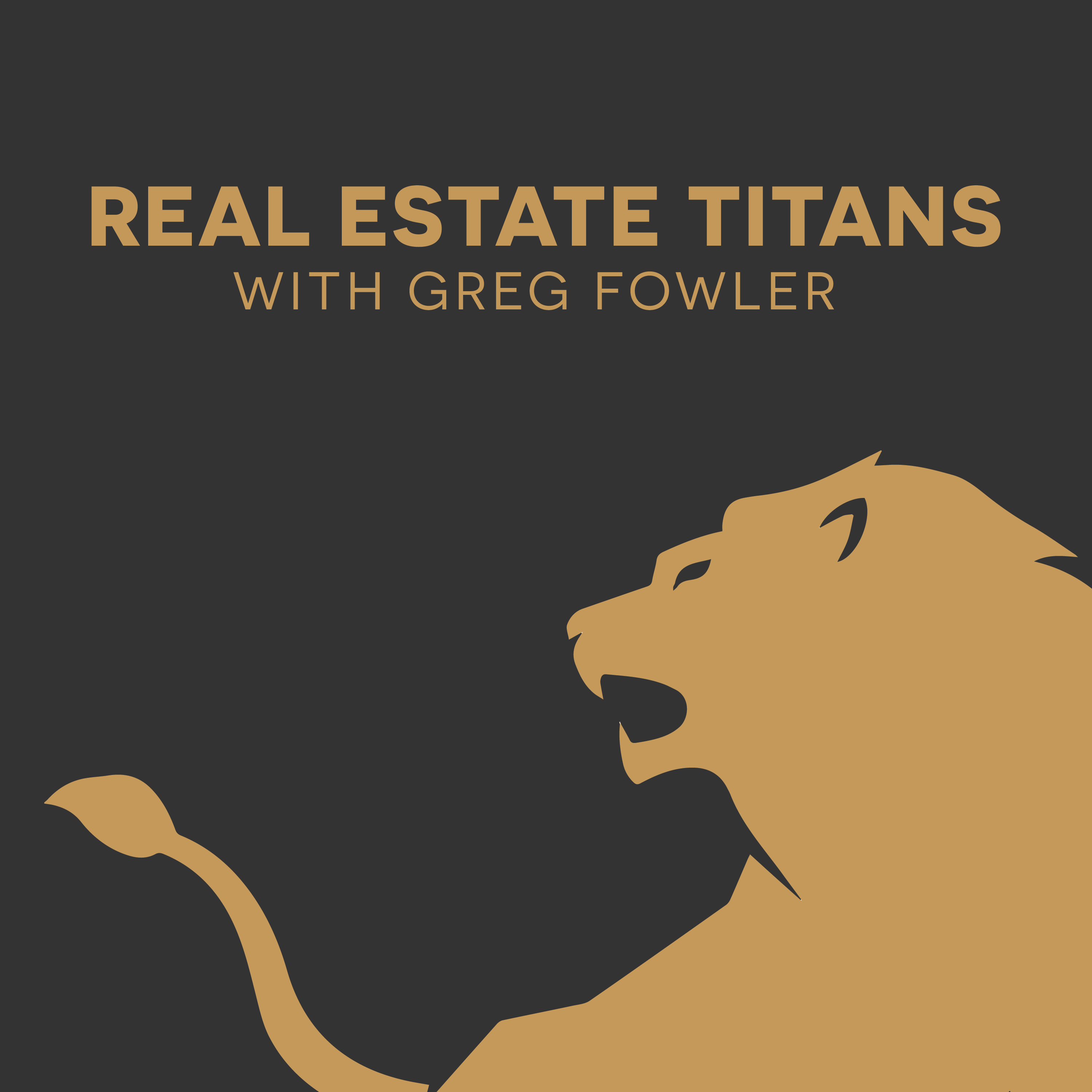 #194: Real Estate Titans with Greg Fowler featuring special guest, Darren James.
Follow us on Facebook: @RealEstateTitansLive
Watch this episode on YouTube: Real Estate Titans Channel
Greg Fowler on Instagram: @gregfowlerco
Sponsored by Lion Bolt Media. www.lionboltmedia.com
Episode Insights:
"I live by the golden rule."
"Late to bed early to rise work like no other and advertise."
"Making it happen."
Website:
https://www.agent225.com/agents/8376-Darren-James/
Follow Darren:
@darrenjamesrealtor
Sponsored by Lion Bolt Media. www.lionboltmedia.com