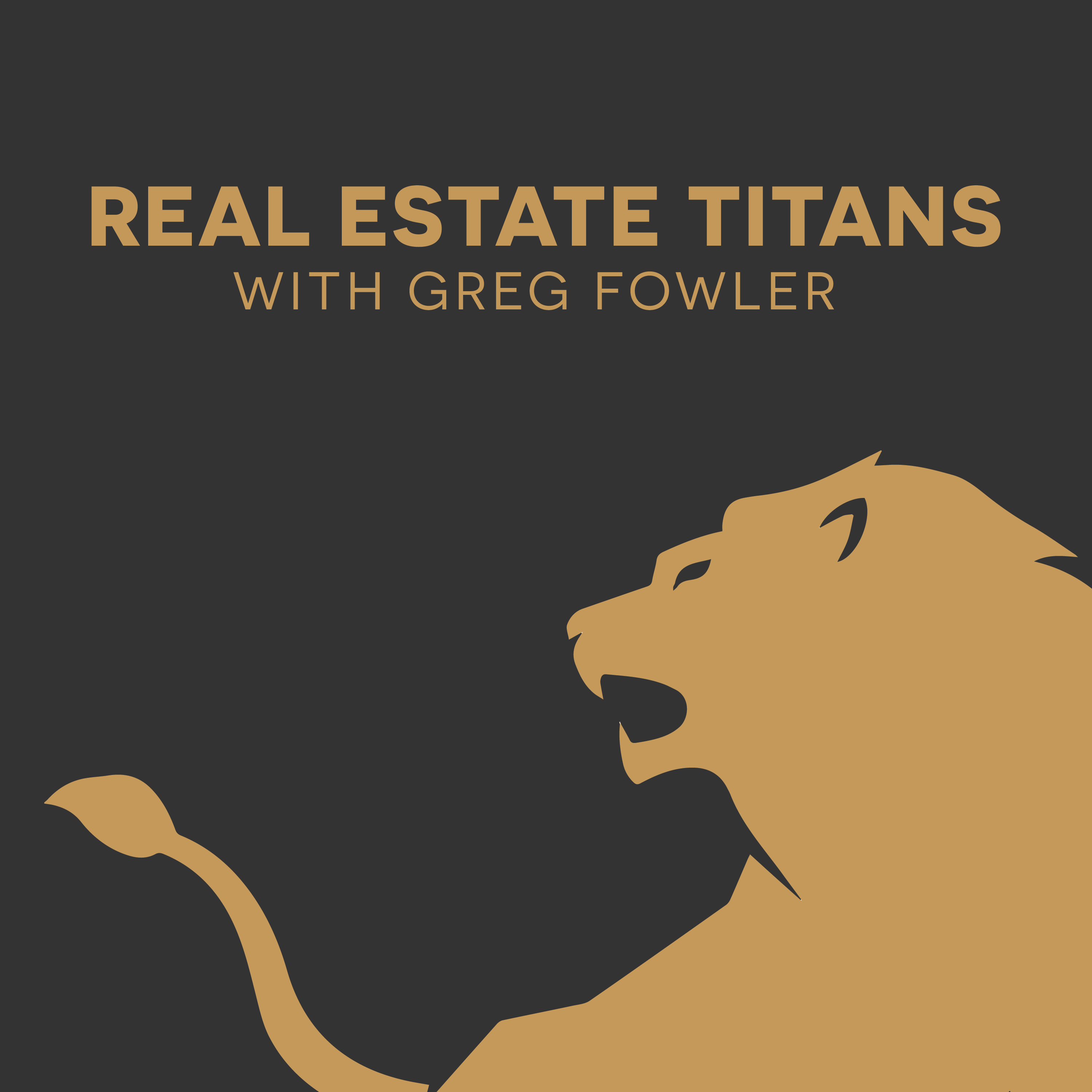 #182: Real Estate Titans with Greg Fowler featuring special guest, Jeff Morrell.
Follow us on Facebook: @RealEstateTitansLive
Watch this episode on YouTube: Real Estate Titans Channel
Greg Fowler on Instagram: @gregfowlerco
Sponsored by Lion Bolt Media. www.lionboltmedia.com
Episode Insights:
"The master in the art of living makes little distinction between his work and his play, his labor and his leisure, his mind and his body, his information and his recreation, his love and his religion. He hardly knows which is which. He simply pursues his vision of excellence at whatever he does, leaving others to decide whether he is working or playing. To him he's always doing both."
Website:
https://jeffmorrell.exprealty.careers/
Books:
The Bible
Get Your Life Back
https://www.amazon.com/Get-Your-Life-Back-Practices/dp/1400208661/ref=nodl_
How to Win at the Sport of Business
https://www.amazon.com/How-Win-Sport-Business-Can-ebook/dp/B006AX6ONI/ref=nodl_
Secrets of the Millionaire Mind
https://www.amazon.com/Secrets-Millionaire-Mind-Mastering-Wealth/dp/0060763280/ref=nodl_
Atomic Habits
https://www.amazon.com/Atomic-Habits-Proven-Build-Break/dp/0735211299/ref=nodl_
Jim Rohn
Robert Kiyosaki
Cash flow Quadrant
https://www.amazon.com/Rich-Dads-CASHFLOW-Quadrant-Financial-ebook/dp/B0175P5MZU/ref=nodl
Sponsored by Lion Bolt Media. www.lionboltmedia.com