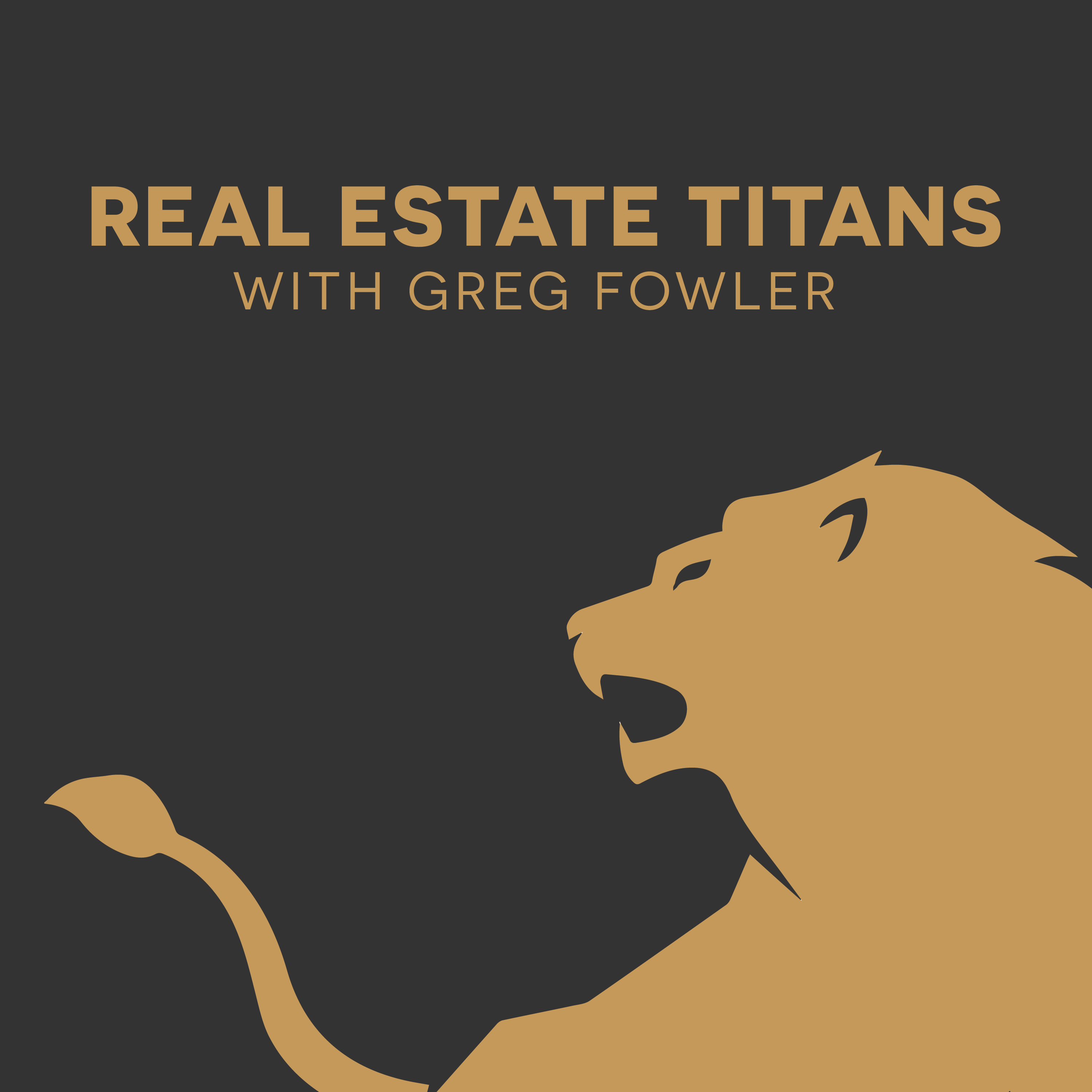 #181: Real Estate Titans with Greg Fowler featuring special guest, Kathrin Rein.
Follow us on Facebook: @RealEstateTitansLive
Watch this episode on YouTube: Real Estate Titans Channel
Greg Fowler on Instagram: @gregfowlerco
Sponsored by Lion Bolt Media. www.lionboltmedia.com
Episode Insights:
"Give yourself permission to shine."
Website:
https://www.beautifulmiami.com
Books:
Speeches by Great Business Leaders
https://www.amazon.com/Speeches-Great-Business-Leaders-SpeechWorks/dp/150477373X/ref=nodl_
Who Moved My Cheese?
https://www.amazon.com/Moved-Cheese-Spencer-Johnson-M-D/dp/0743582853/ref=nodl_
Tax-Free Wealth
https://www.amazon.com/Tax-Free-Wealth-Permanently-Lowering-Advisors/dp/1947588052/ref=nodl_
Influencers:
Marilyn Monroe
https://www.google.com/amp/s/www.biography.com/.amp/actor/marilyn-monroe
Podcasts:
Empire Building Podcast
http://go.kw.com/empire-building
The One Thing
https://www.the1thing.com/podcasts/
Think Like a CEO
https://outfront.kw.com/views/think-like-a-ceo/
Sponsored by Lion Bolt Media. www.lionboltmedia.com