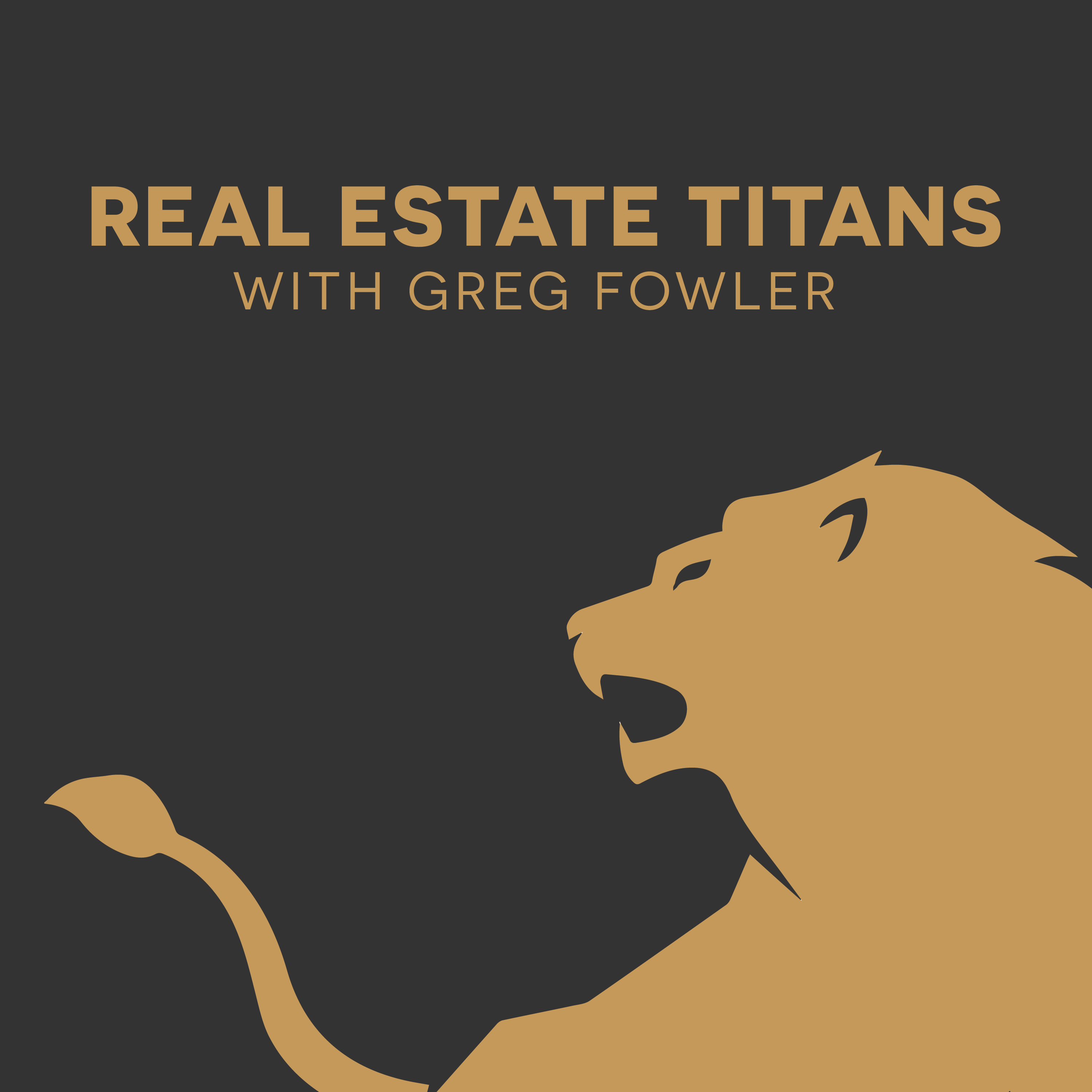 #180: Real Estate Titans with Greg Fowler featuring special guest, Jan Copeland.
Follow us on Facebook: @RealEstateTitansLive
Watch this episode on YouTube: Real Estate Titans Channel
Greg Fowler on Instagram: @gregfowlerco
Sponsored by Lion Bolt Media. www.lionboltmedia.com
Episode Insights:
"I can do all things through christ."
"Be sincere or be silent."
Website:
https://coachjancopeland.com
Events:
https://shesunstoppablelive.com
Books:
The 4-Hour Workweek
https://www.amazon.com/4-Hour-Workweek-Escape-Live-Anywhere/dp/0307465357/ref=nodl_
Crushing It!
https://www.amazon.com/Crushing-Great-Entrepreneurs-Business-Influence/dp/0062674676/ref=nodl_
Podcasts:
Stacy Tuschl Podcast
https://stacytuschl.com
Influencers:
Tony Robbins
https://www.tonyrobbins.com
Coaches:
Marie Forleo
https://www.marieforleo.com
Hank Avink
https://www.nationalcoachingleague.com
Sponsored by Lion Bolt Media. www.lionboltmedia.com