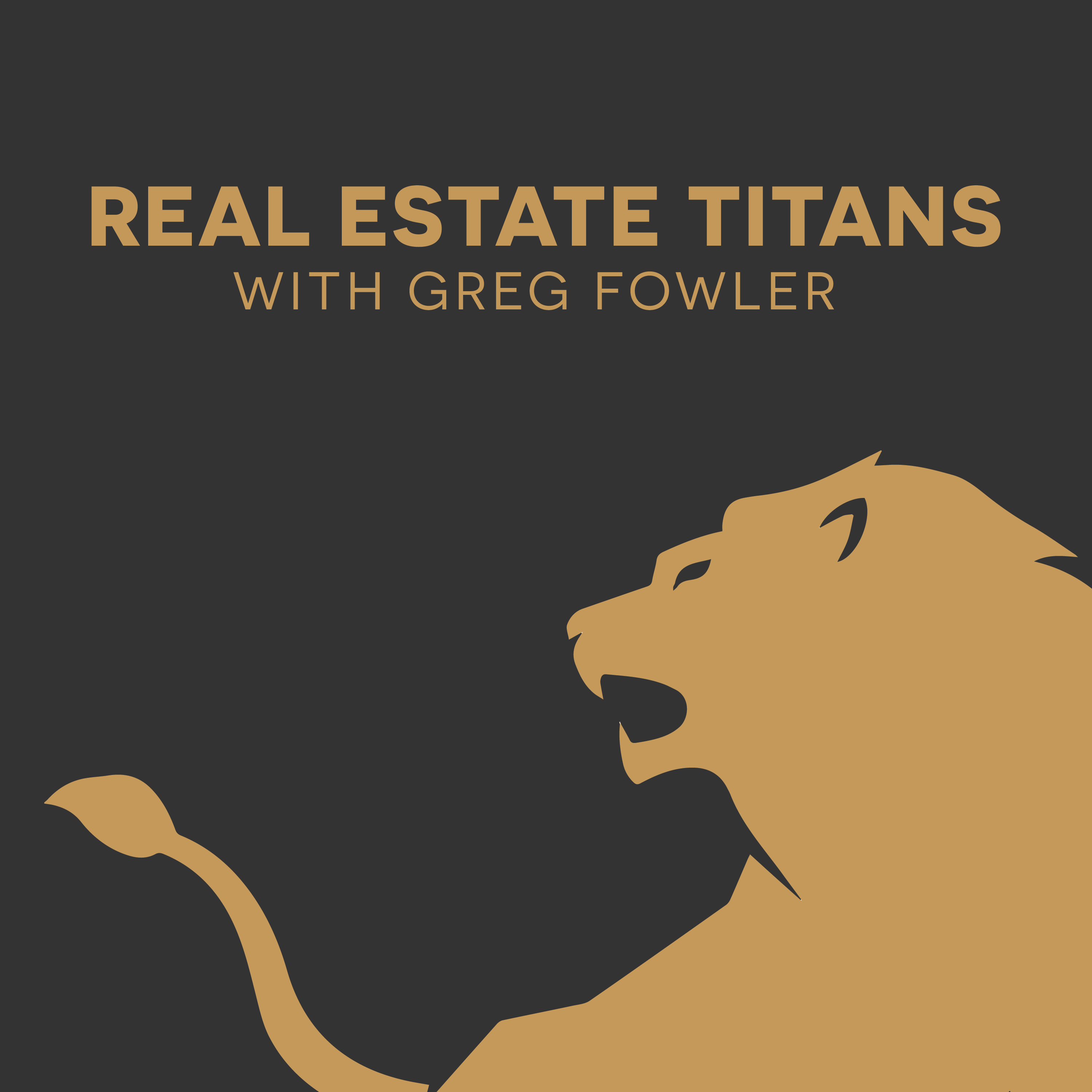 #177: Real Estate Titans with Greg Fowler featuring special guest, Rachel Adams Lee.
Follow us on Facebook: @RealEstateTitansLive
Watch this episode on YouTube: Real Estate Titans Channel
Greg Fowler on Instagram: @gregfowlerco
Sponsored by Lion Bolt Media. www.lionboltmedia.com
Episode Insights:
"Change the way you look at things and the things you look at change."
"Define what your life design looks like."
YouTube:
https://www.youtube.com/channel/UCtJc2KV4YHX4O2uS9YlmE_w
Website:
https://www.racheladamsgroup.com/about
Books:
Lost and Found in 90 Days
https://www.amazon.com/Lost-Found-Days-Self-Discovery-Happiness/dp/1519733283/ref=nodl_
The Compound Effect
https://www.amazon.com/Compound-Effect-Darren-Hardy/dp/159315724X/ref=nodl_
The ONE Thing
https://www.amazon.com/ONE-Thing-Surprisingly-Extraordinary-Results/dp/1885167776/ref=nodl_
The Gifts of Imperfection
https://www.amazon.com/Gifts-Imperfection-Think-Supposed-Embrace/dp/159285849X/ref=nodl_
Rocket Fuel
https://www.amazon.com/Rocket-Fuel-Essential-Combination-Business/dp/1942952317/ref=nodl_
Follow Rachel:
@racheladamslee
Sponsored by Lion Bolt Media. www.lionboltmedia.com