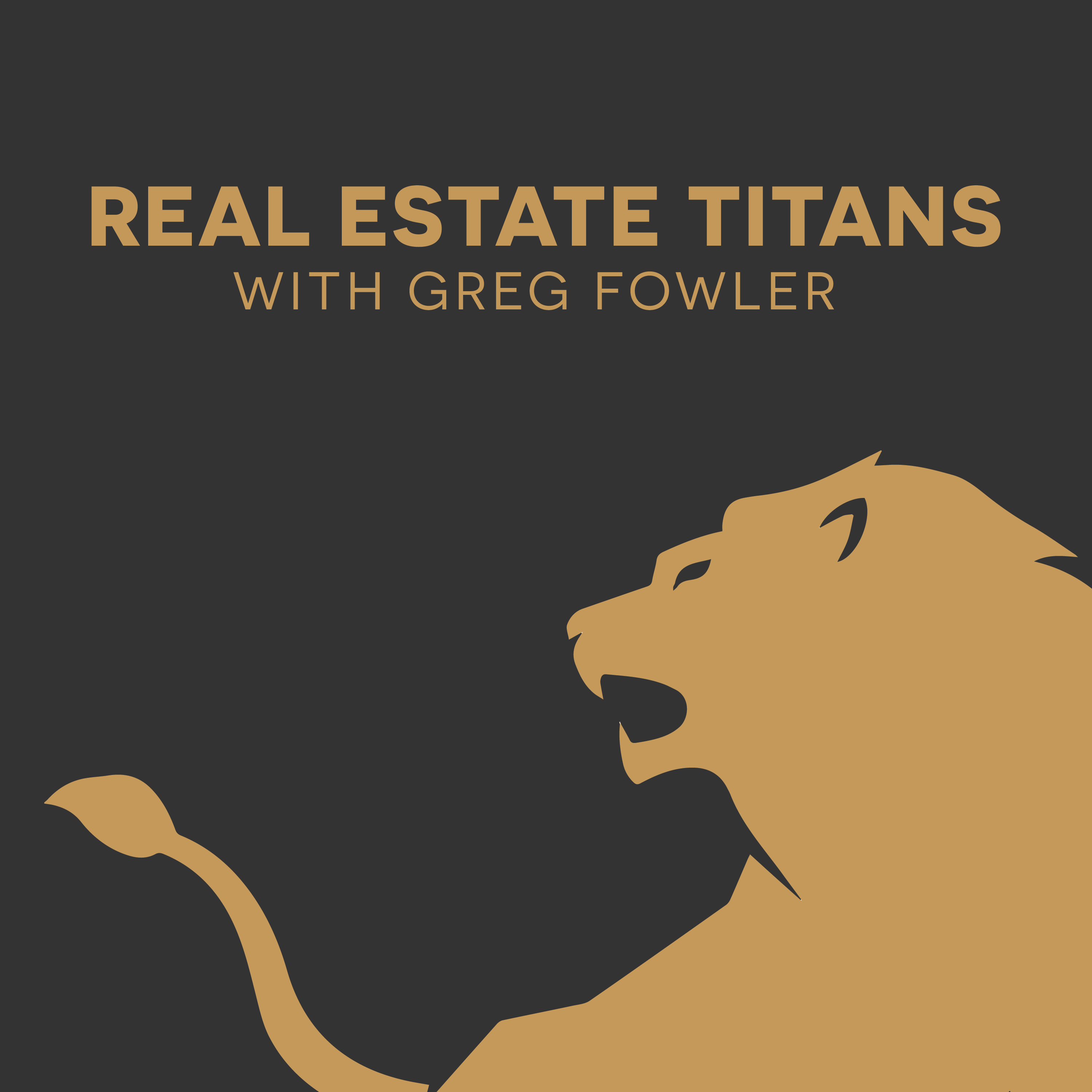 #175: Real Estate Titans with Greg Fowler featuring special guest, Mike McCann.
Follow us on Facebook: @RealEstateTitansLive
Watch this episode on YouTube: Real Estate Titans Channel
Greg Fowler on Instagram: @gregfowlerco
Sponsored by Lion Bolt Media. www.lionboltmedia.com
Episode Insights:
"Never never never give up."
"Can't means won't."
"The harder you work the luckier you get."
"If you believe you can achieve."
"It's a beautiful day."
"Boy do I feel great."
"Patient persistence overcomes resistance."
Website:
https://www.mccannteam.com
Books:
Think and Grow Rich
https://www.amazon.com/Think-Grow-Rich-Landmark-Bestseller/dp/1585424331/ref=nodl_
The ONE Thing
https://www.amazon.com/ONE-Thing-Surprisingly-Extraordinary-Results/dp/1885167776/ref=nodl_
Shift
https://www.amazon.com/Shift-Estate-Agents-Tackle-Tough/dp/0071605266/ref=nodl_
The Millionaire Real Estate Agent
https://www.amazon.com/The-Millionaire-Real-Estate-Agent/dp/B000YHH1SI/ref=nodl_
Influencers:
Gary Keller
https://headquarters.kw.com/leadership/gary-keller/
Sponsored by Lion Bolt Media. www.lionboltmedia.com