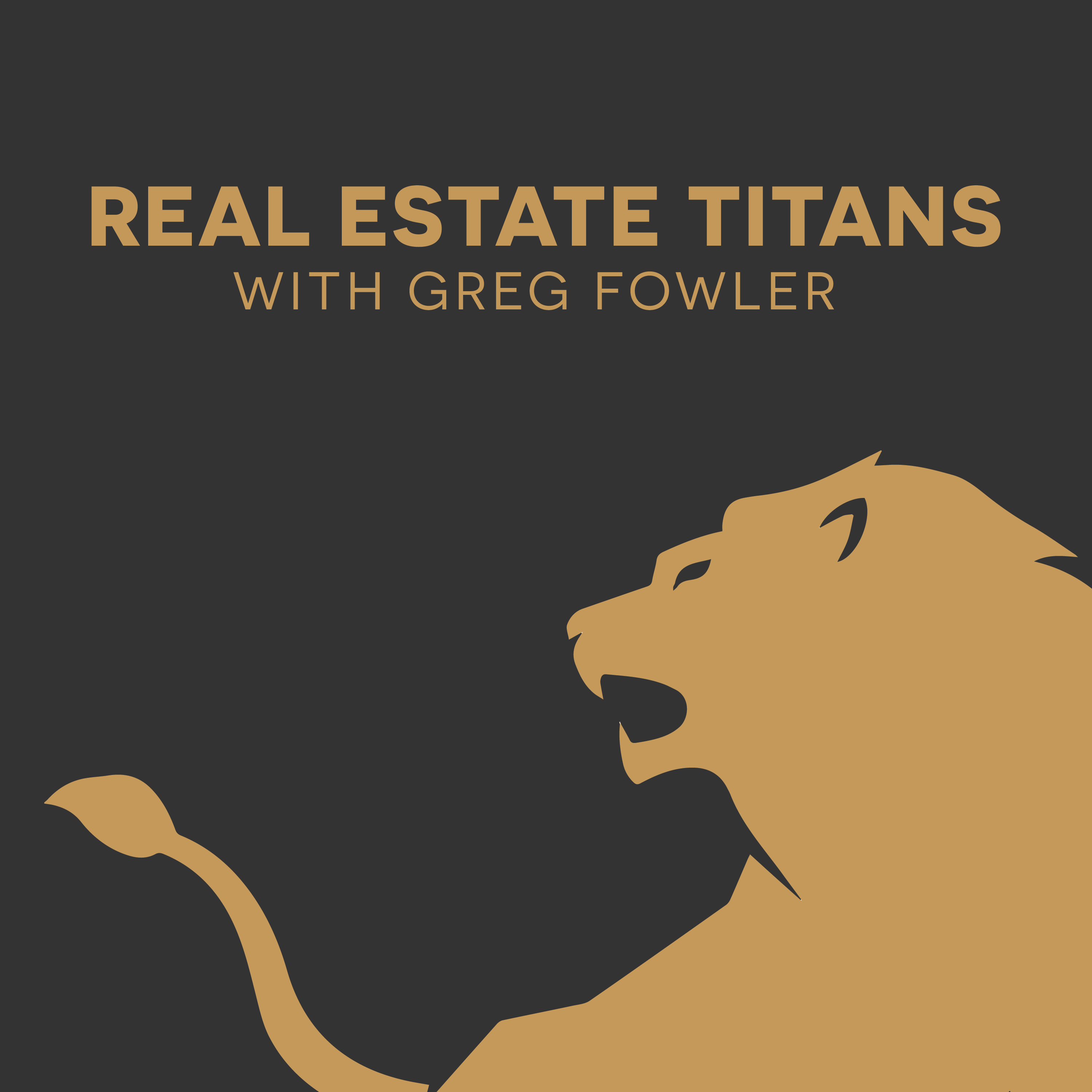 #174: Real Estate Titans with Greg Fowler featuring special guest, David Serpa.
Follow us on Facebook: @RealEstateTitansLive
Watch this episode on YouTube: Real Estate Titans Channel
Greg Fowler on Instagram: @gregfowlerco
Sponsored by Lion Bolt Media. www.lionboltmedia.com
Episode Insights:
"If you want to change the world, go home and love your family."
"Stay where you are. Find your own Calcutta. Find the sick, the suffering, and the lonely, right where you are — in your own homes and in your own families, in homes and in your workplaces and in your schools. You can find Calcutta all over the world, if you have eyes to see."
Books:
Zen Business
https://www.amazon.ca/-/fr/David-Serpa-ebook/dp/B085LV9KZF/ref=nodl_
All The World's A Stage: Unmasking Asperger's Syndrome.
https://www.amazon.com/All-Worlds-Stage-Unmasking-Functioning/dp/1092414185/ref=nodl_
The Machine Gunner's Guide to Real Estate
https://www.amazon.com/Machine-Gunners-Guide-Real-Estate-ebook/dp/B079S265MF/ref=nodl_
The War on Normal People
https://www.amazon.com/War-Normal-People-Disappearing-Universal/dp/0316414247/ref=nodl_
The Populist's Guide to 2020
https://www.amazon.com/Populists-Guide-2020-Right-Rising/dp/1947492454/ref=nodl_
Sponsored by Lion Bolt Media. www.lionboltmedia.com