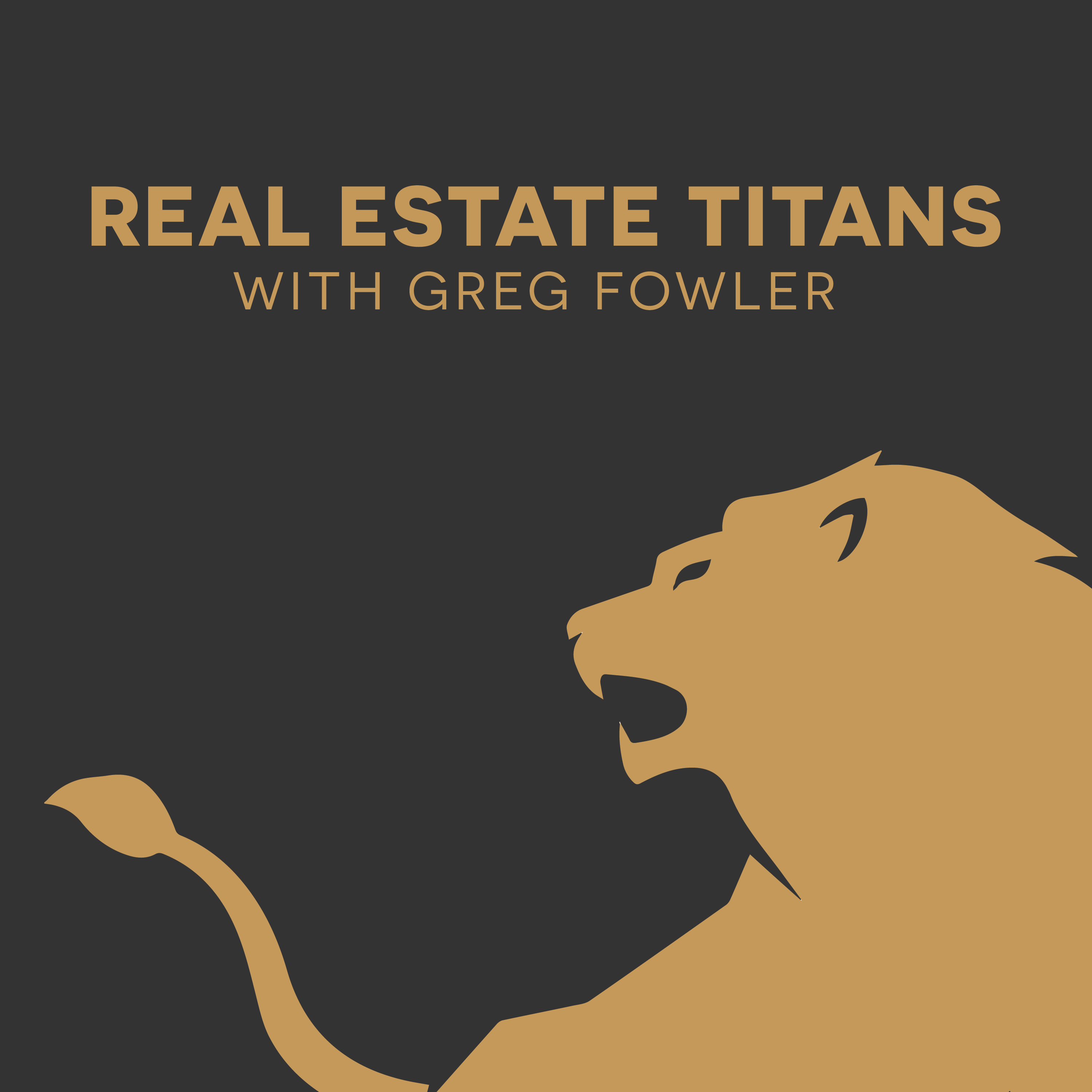 #163: Real Estate Titans with Greg Fowler featuring special guest, John Wentworth III.
Follow us on Facebook: @RealEstateTitansLive
Watch this episode on YouTube: Real Estate Titans Channel
Greg Fowler on Instagram: @gregfowlerco
Sponsored by Lion Bolt Media. www.lionboltmedia.com
Episode Insights:
"If I wake up everyday and do the best I can do it's good enough."
"Love, serve and care."
Website
https://www.johnwentworthgroup.com
Books:
The Bible
https://www.bible.com
Millionaire Real Estate Agent
https://www.amazon.com/Millionaire-Real-Estate-Agent-About/dp/0071444041/ref=nodl_
Care and Training of the Trotter and Pacer
https://www.amazon.com/New-Care-Training-Trotter-Pacer/dp/0929346696/ref=nodl_
Podcasts:
Real Estate Titans
https://itunes.apple.com/us/podcast/real-estate-titans-with-greg-fowler/id1445320910?mt=2
Influencers:
Jon Cheplak
https://www.cheplakleadershiplive.com
Follow John:
@johnwentworthiii
Sponsored by Lion Bolt Media. www.lionboltmedia.com