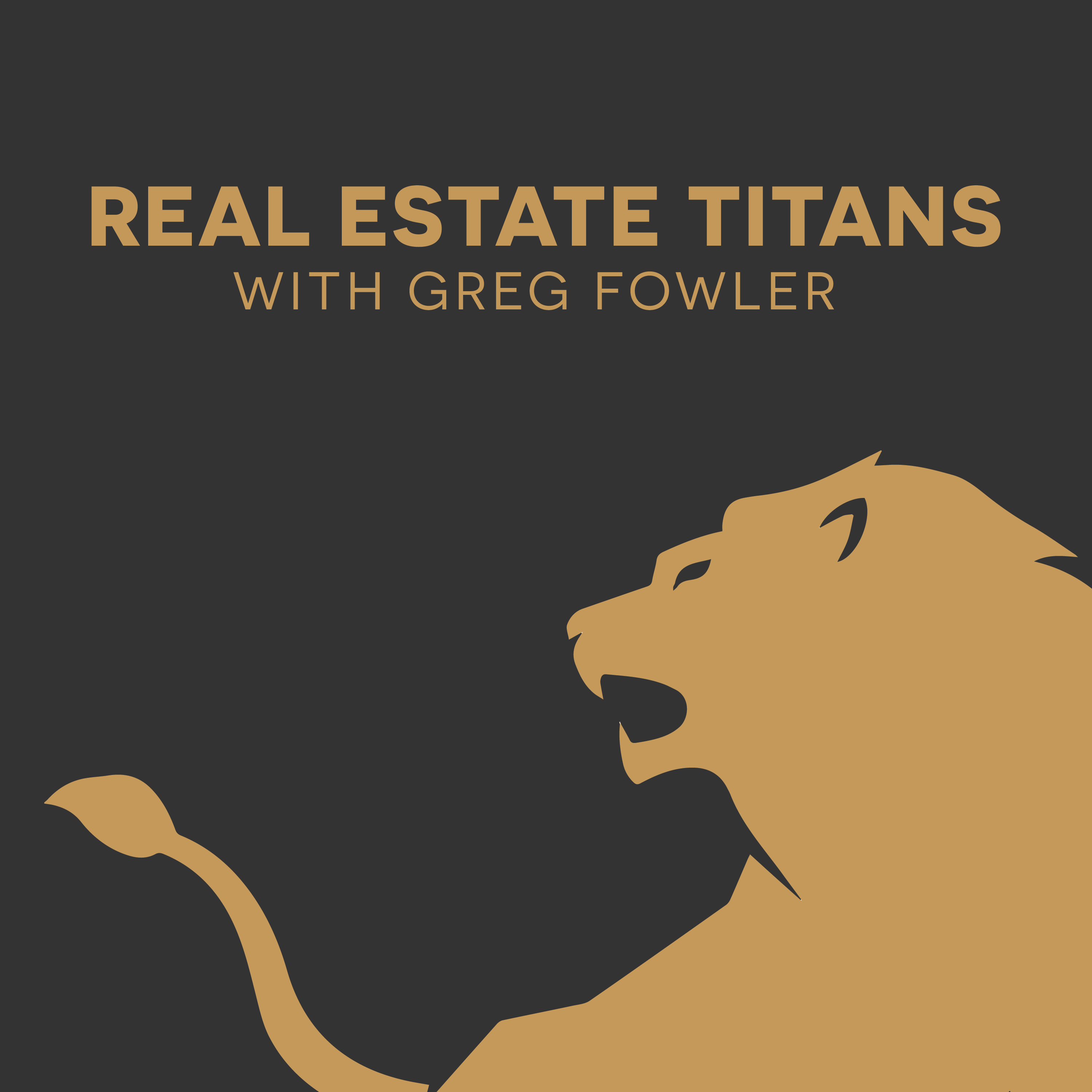 #162: Real Estate Titans with Greg Fowler featuring special guest, Christina Blue.
Follow us on Facebook: @RealEstateTitansLive
Watch this episode on YouTube: Real Estate Titans Channel
Greg Fowler on Instagram: @gregfowlerco
Sponsored by Lion Bolt Media. www.lionboltmedia.com
Episode Insights:
"Real estate with integrity."
"Whatever you do, work at it with all your heart, as working for the Lord, not for men."
Website:
https://cbluehomes.kw.com
Books:
The Bible
https://www.bible.com
Podcasts:
https://itunes.apple.com/us/podcast/real-estate-titans-with-greg-fowler/id1445320910?mt=2
Influencers:
Gary Vaynerchuk
https://www.garyvaynerchuk.com
Follow Christina
@christinablue
13% Group on Facebook
Sponsored by Lion Bolt Media. www.lionboltmedia.com