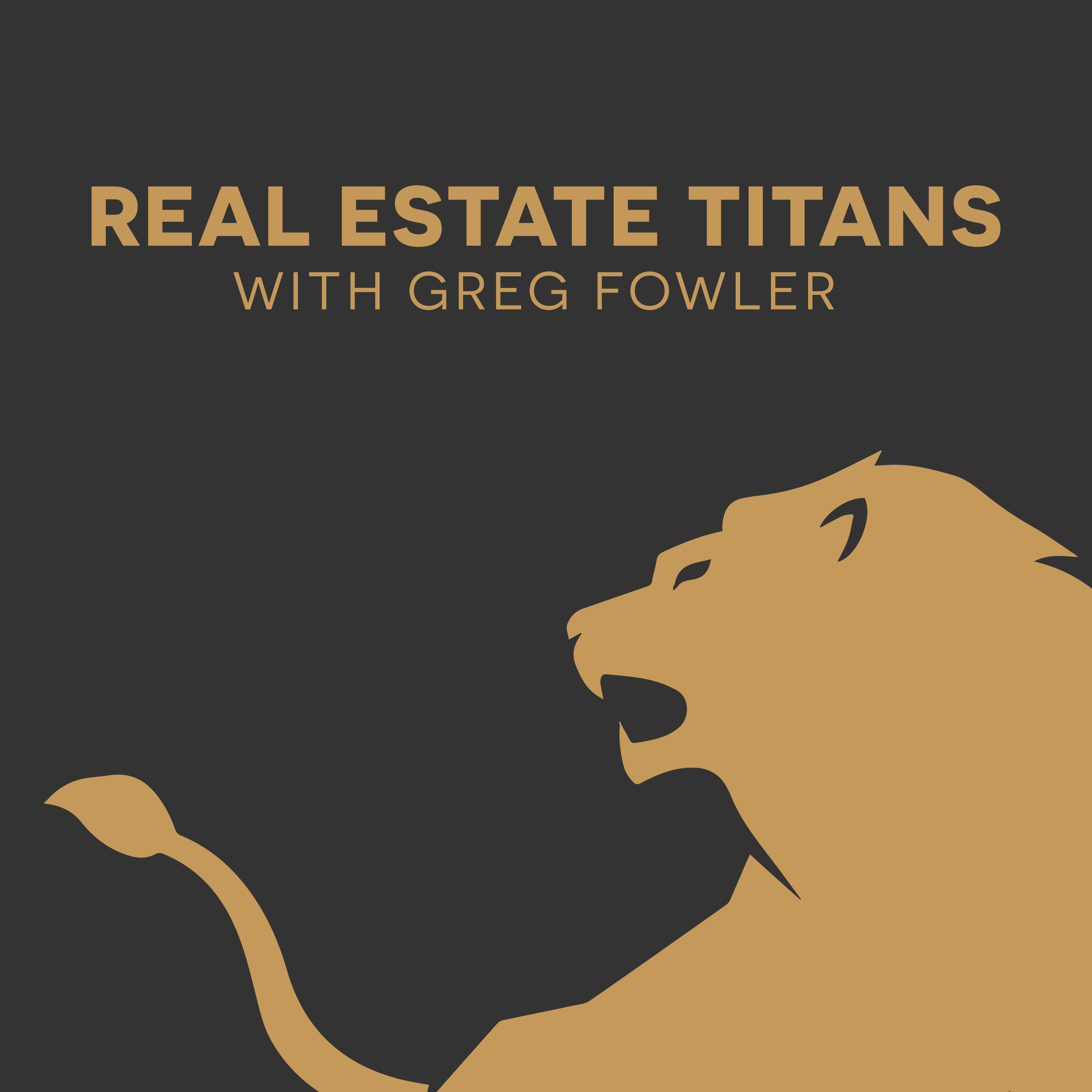 #157: Real Estate Titans with Greg Fowler featuring special guest, Jesse Zagorsky.
Follow us on Facebook: @RealEstateTitansLive
Watch this episode on YouTube: Real Estate Titans Channel
Greg Fowler on Instagram: @gregfowlerco
Sponsored by Lion Bolt Media. www.lionboltmedia.com
Episode Insights:
"Support agents in making more money, in less time, and having more fun."
"Breathe."
Website:
https://true-ai.io
https://www.livelovesandiegohomes.com/team/jesse-zagorsky-licensed-real-estate-agent
Books:
The Like Switch
https://www.amazon.com/Like-Switch-Influencing-Attracting-Winning/dp/1476754489/ref=nodl_
What Doesn't Kill Us
https://www.amazon.com/What-Doesnt-Kill-Environmental-Conditioning/dp/1623366909/ref=nodl_
Sponsored by Lion Bolt Media. www.lionboltmedia.com