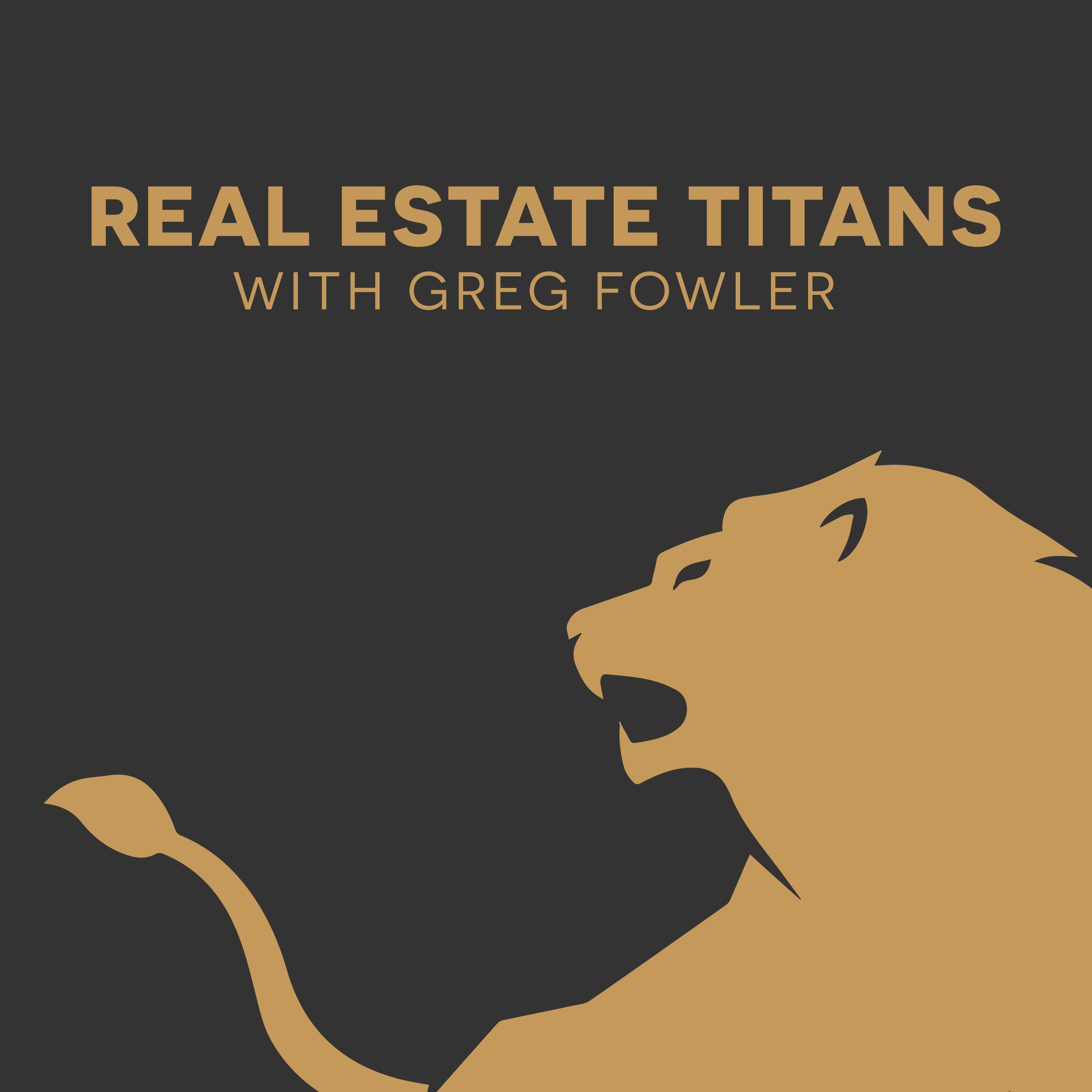 #147: Real Estate Titans with Greg Fowler featuring special guest, Shane Torres.
Follow us on Facebook: @RealEstateTitansLive
Watch this episode on YouTube: Real Estate Titans Channel
Greg Fowler on Instagram: @gregfowlerco
Episode Insights:
"I'm a wealth of what not to do."
"Don't stoop to stupid."
Website:
https://www.roadto20million.com
Book's:
Road to $20 Million
https://www.amazon.com/Road-20-Million-Bankruptcy-Multi-Million/dp/0578497816/ref=nodl_
Shut Up and Listen!
https://www.amazon.com/Shut-Up-Listen-Business-Succeed/dp/1400213738/ref=nodl_
Rock Bottom to Rockstar
https://www.amazon.com/Rock-Bottom-Star-Lessons-Business/dp/1101980559/ref=nodl_
Influencer:
Grant Cardone
Gary Vaynerchuk
https://www.garyvaynerchuk.com
JON. CHEPLAK
Podcasts:
GSD Mode
https://www.gsdmode.com/mainpage
Real Estate Titans
https://realestatetitans.podbean.com
The Joe Rogan Experience
Valuetainment Podcast
https://www.patrickbetdavid.com/valuetainment-podcast/
Road to $20 Million