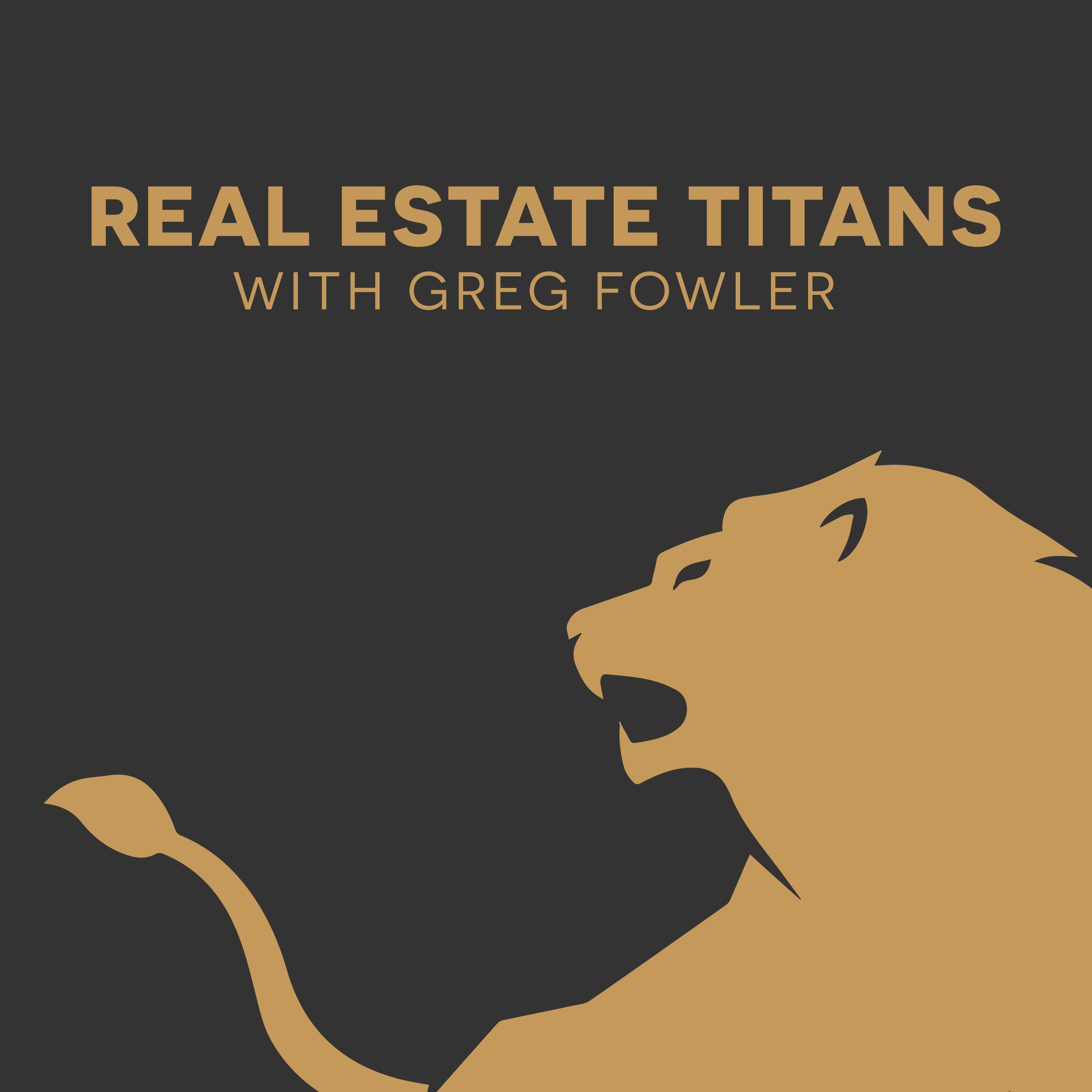 #123: Real Estate Titans with Greg Fowler featuring special guest, David Knox.
Follow us on Facebook: @RealEstateTitansLive
Watch this episode on YouTube: Real Estate Titans Channel
Greg Fowler on Instagram: @gregfowlerco
Episode Insights:
"Be a good friend, be loyal, be honest and be someone people rely on."
"Work hard play hard."
"All in."
Dr. Wayne Dyer
Deepak Chopra
Mike Vance
http://www.thinkoutofthebox.com/mikevance.html
Jim Rohn
Steve Murray
https://www.realtrends.com/steve-murray/
Book's:
SPIN Selling
https://www.amazon.com/SPIN-Selling-Neil-Rackham/dp/0070511136
Fanatical Prospecting
https://www.amazon.com/Fanatical-Prospecting-Conversations-Leveraging-Mail/dp/1531888984