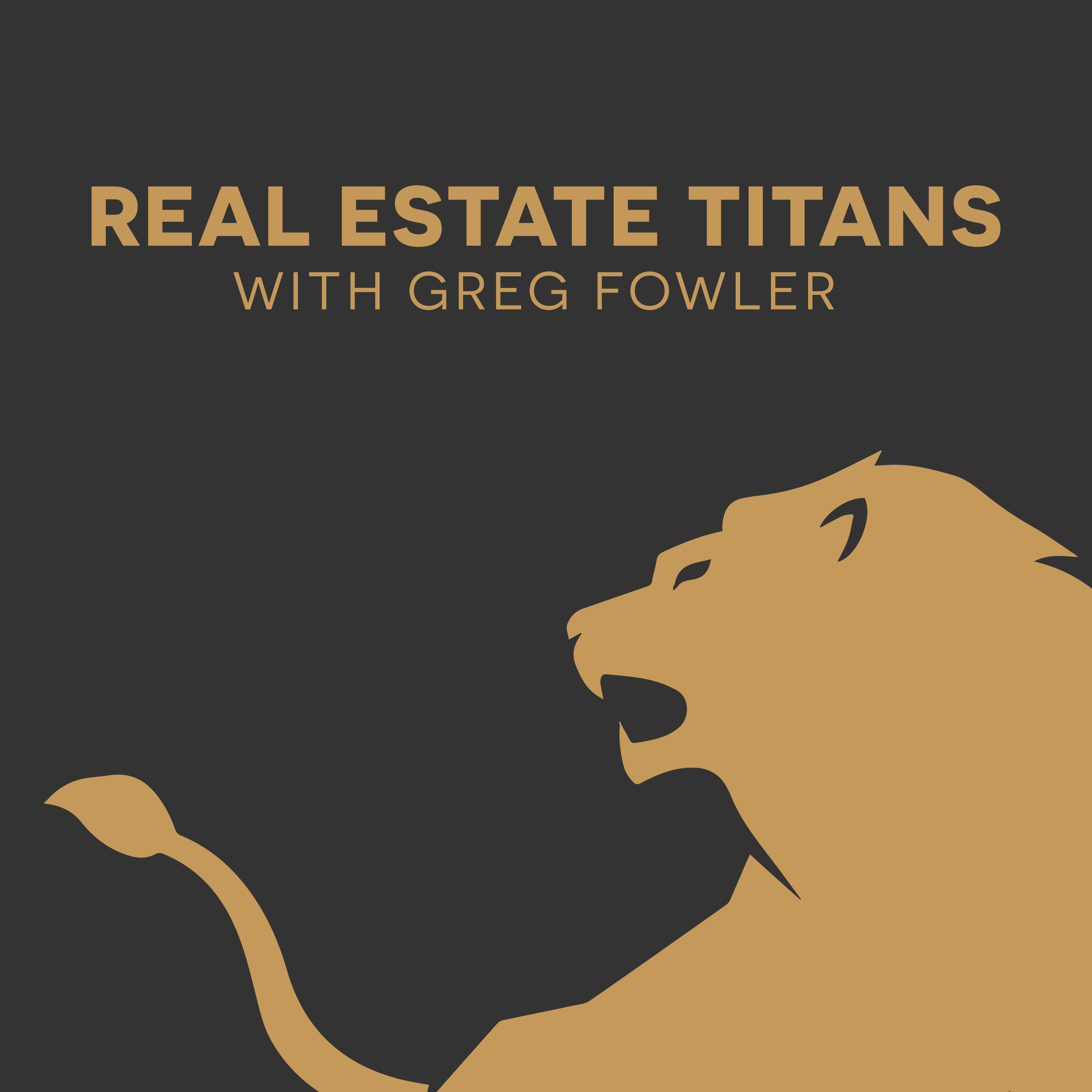 #115: Real Estate Titans with Greg Fowler featuring special guest, Natalie Davis.
Follow us on Facebook: @RealEstateTitansLive
Watch this episode on YouTube: Real Estate Titans Channel
Greg Fowler on Instagram: @gregfowlerco
Episode Insights:
"The meaning of life is to find your gift. The purpose of life is to give it away."
Books:
Atomic Habits: An Easy & Proven Way to Build Good Habits & Break Bad Ones by James Clear.
The Miracle Morning for Real Estate Agents: It's Your Time to Rise and Shine (The Miracle Morning Book Series) (Volume 2)
Ninja Selling: Subtle Skills. Big Results by Larry Kendall
The Secret by Rhonda Byrne
The Answer: Grow Any Business, Achieve Financial Freedom, and Live an Extraordinary Life by John Assaraf
Podcasts:
Real Estate Titans
https://podcasts.apple.com/us/podcast/real-estate-titans-with-greg-fowler/id1445320910
The Ziglar
School of Greatness
https://lewishowes.com/sogpodcast/
Super Soul