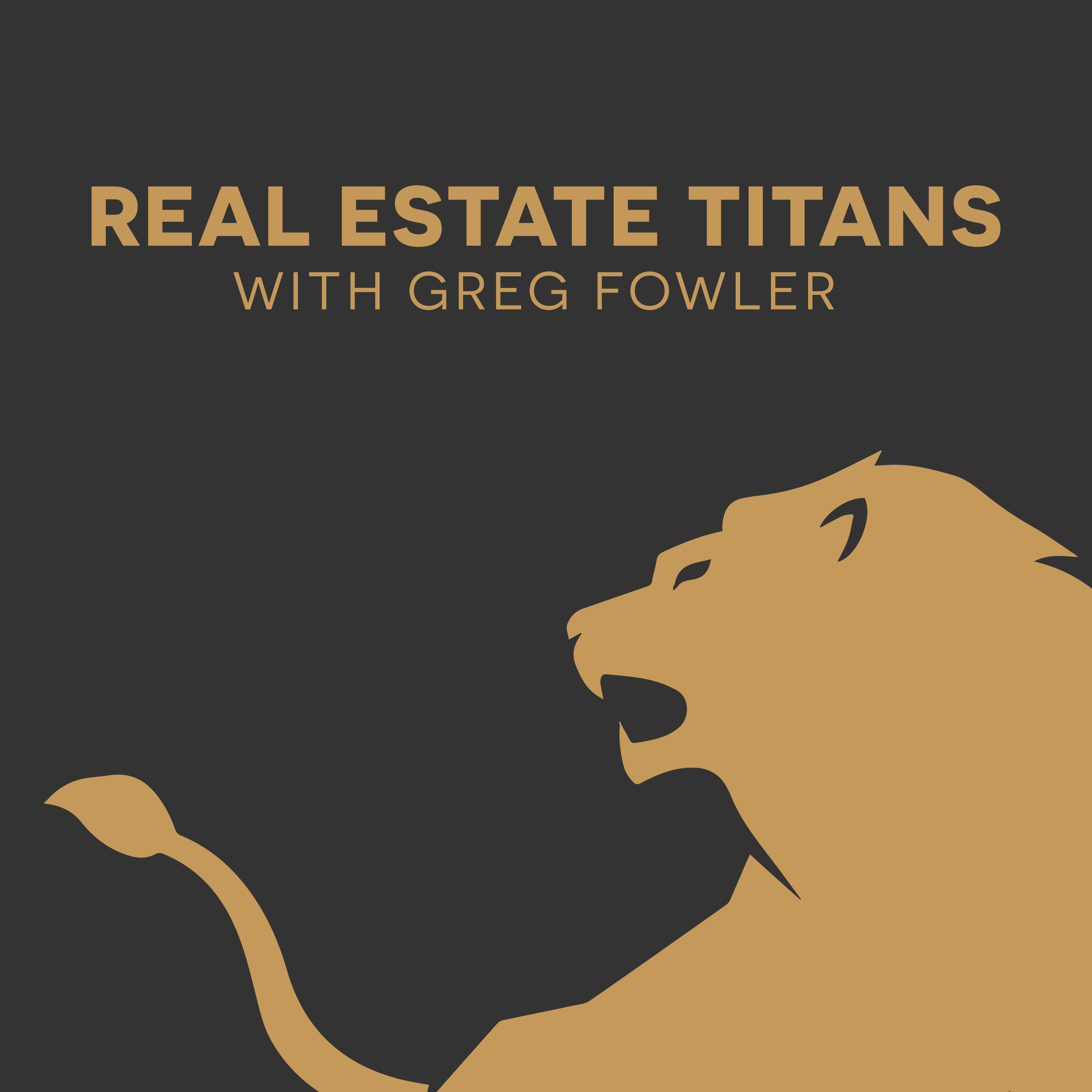 #107: Real Estate Titans with Greg Fowler featuring special guest, Dawn White.
Follow us on Facebook: @RealEstateTitansLive
Watch this episode on YouTube: Real Estate Titans Channel
Greg Fowler on Instagram: @gregfowlerco
Episode Insights:
"Nothing good happens in the comfort zone."
"If your hair is not on fire and you don't feel a little sick you're not doing it right."
"Do the work."
Books:
Peaks and Valleys: Making Good And Bad Times Work For You--At Work And In Life
https://www.amazon.com/Peaks-Valleys-Making-Times-You-At/dp/1501108085
The 10X Rule: The Only Difference Between Success and Failure
https://www.amazon.com/10X-Rule-Difference-Between-Success/dp/0470627603
The Millionaire Real Estate Agent
https://www.amazon.com/Millionaire-Real-Estate-Agent-About/dp/0071444041/ref=mp_s_a_1_3?keywords=millionaire+real+estate+agent&qid=1559342122&s=gateway&sr=8-3
Shift: How Top Real Estate Agents Tackle Tough Times
https://www.amazon.com/Shift-Estate-Agents-Tackle-Tough/dp/0071605266
The ONE Thing: The Surprisingly Simple Truth Behind Extraordinary Results
https://www.amazon.com/ONE-Thing-Surprisingly-Extraordinary-Results/dp/1885167776
Audible
Podcasts:
Money Matters
Motley Fool
Genius Dialogues
https://thepodglomerate.com/shows/thegeniusdialogues/
The One Thing