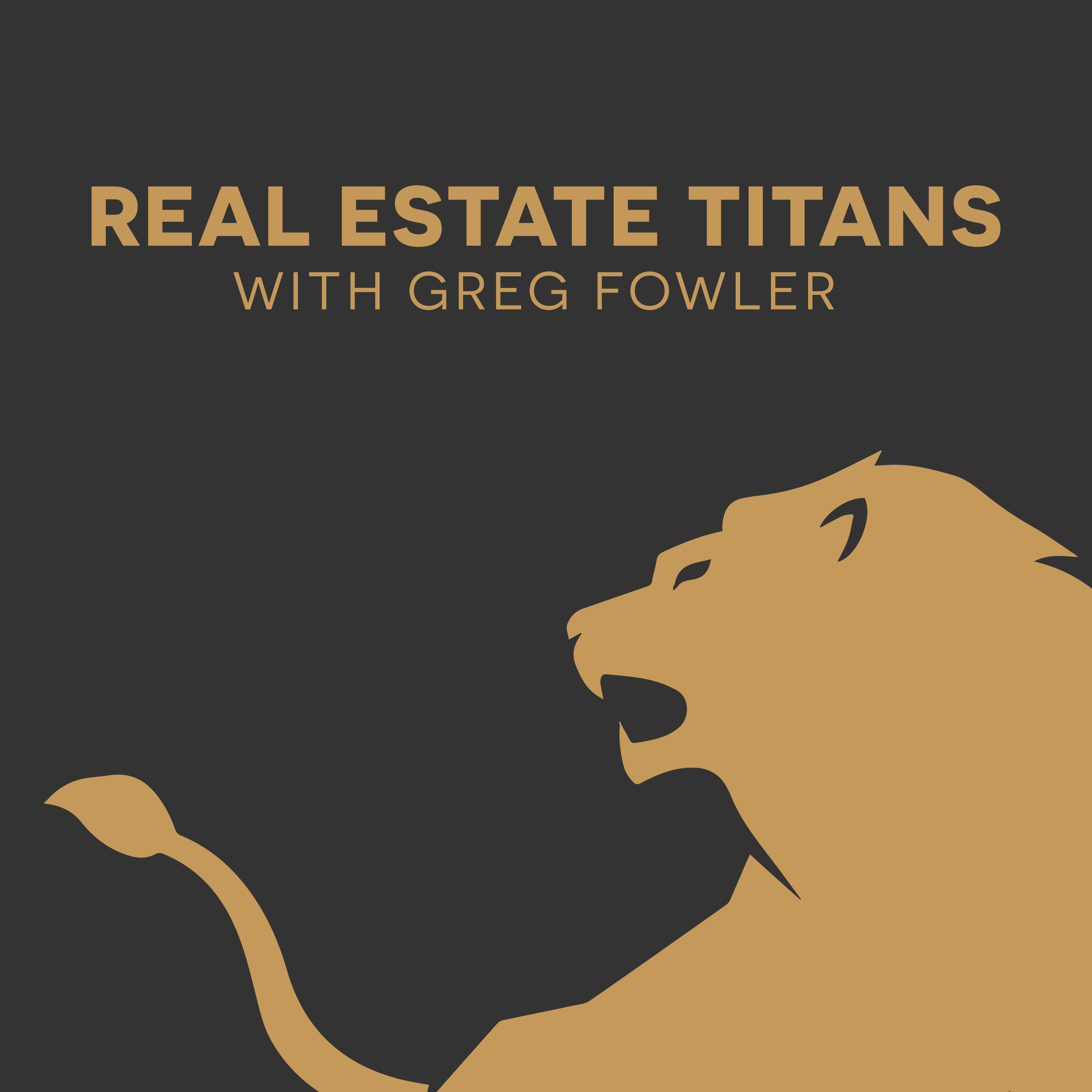 #104: Real Estate Titans with Greg Fowler featuring special guest, Eric Markowski.
Follow us on Facebook: @RealEstateTitansLive
Watch this episode on YouTube: Real Estate Titans Channel
Greg Fowler on Instagram: @gregfowlerco
Episode Insights:
"Win win or no deal, Integrity, Customers come first, Commitment, Communication, Creativity, Teamwork, Trust, Success."
"Never let go of your dreams."
Books:
It's Your Ship by Captain D. Michael Abrashoff
https://www.amazon.com/Its-Your-Ship-Management-Anniversary/dp/145552302X
The Millionaire Real Estate Agent by Gary Keller with Dave Jenks and Jay Papasan
https://www.amazon.com/Millionaire-Real-Estate-Agent-ebook/dp/B000RG1OJ8
Step Up and Lead by Frank Viscuso
https://www.amazon.com/Step-Up-Lead-Frank-Viscuso/dp/1593703082
First In, Last Out by John Salka
https://www.amazon.com/First-Last-Out-Leadership-Department/dp/1591840686