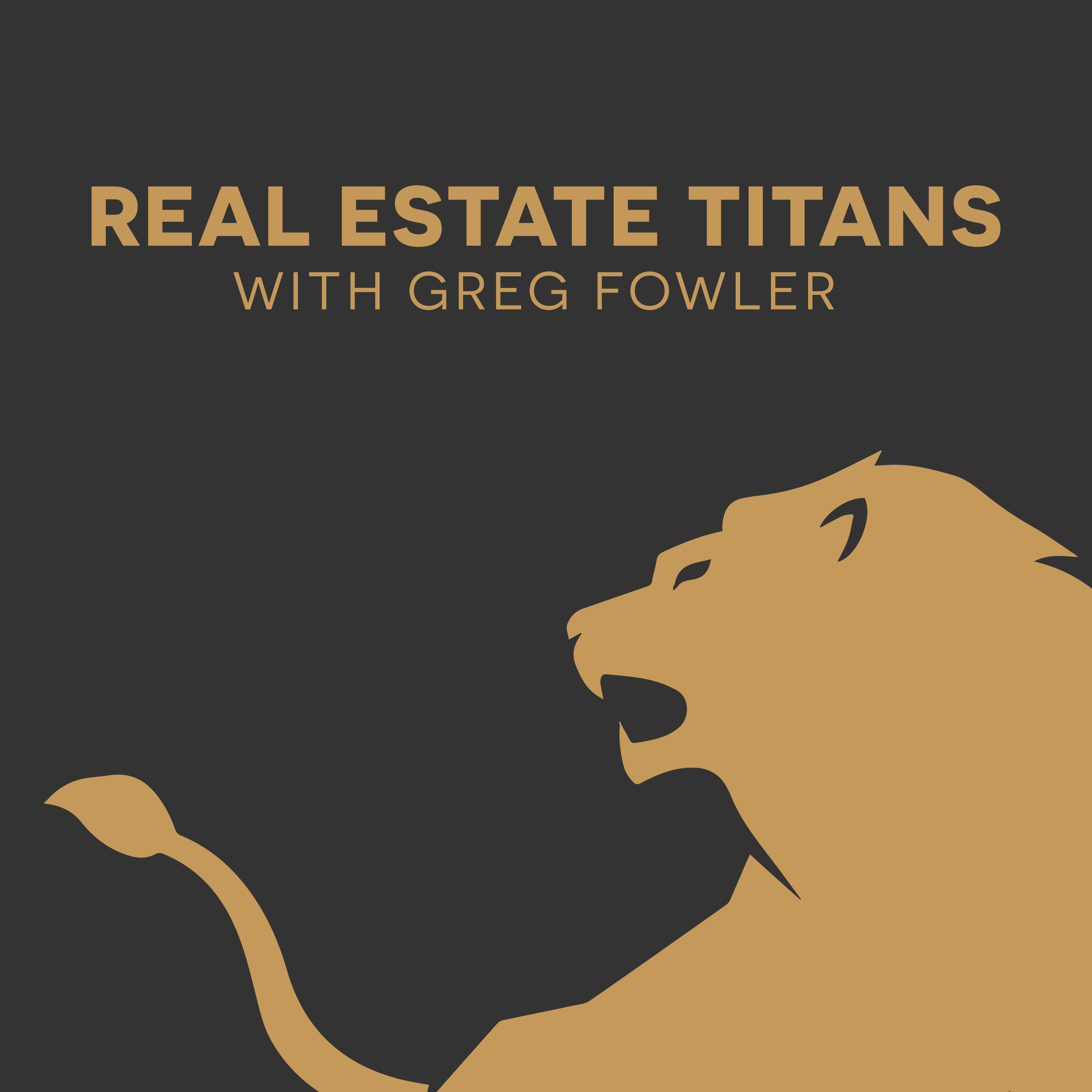 #103: Real Estate Titans with Greg Fowler featuring special guest, Mark Ewell.
Follow us on Facebook: @RealEstateTitansLive
Watch this episode on YouTube: Real Estate Titans Channel
Greg Fowler on Instagram: @gregfowlerco
Episode Insights:
"Obsessed Is Just A Word The Lazy Use To Describe The Dedicated."
'People think it must be fun to be a super genius, but they don't realize how hard it is to put up with all the idiots in the world.'
"A little sleep, a little slumber, a little folding of the hands to rest."
"What was the secret, they wanted to know; in a thousand different ways they wanted to know The Secret. And not one of them was prepared, truly prepared to believe that it had not so much to do with chemicals and zippy mental tricks as with that most unprofound and sometimes heart-rending process of removing, molecule by molecule, the very tough rubber that comprised the bottoms of his training shoes. The Trial of Miles; Miles of Trials."
Books:
The Gray House
https://www.amazon.com/Gray-House-Mariam-Petrosyan-ebook/dp/B01JZAKPF0
Principles: Life and Work
https://www.amazon.com/Principles-Life-Work-Ray-Dalio/dp/1501124021
Letters from a Self-Made Merchant to His Son
https://www.amazon.com/Letters-Self-Made-Merchant-His-Son/dp/1941129617
Influencers:
From Manitou Incline to Empire State Building
Greg Fowler
https://www.facebook.com/RealEstateTitansLive/
Tony Robbins