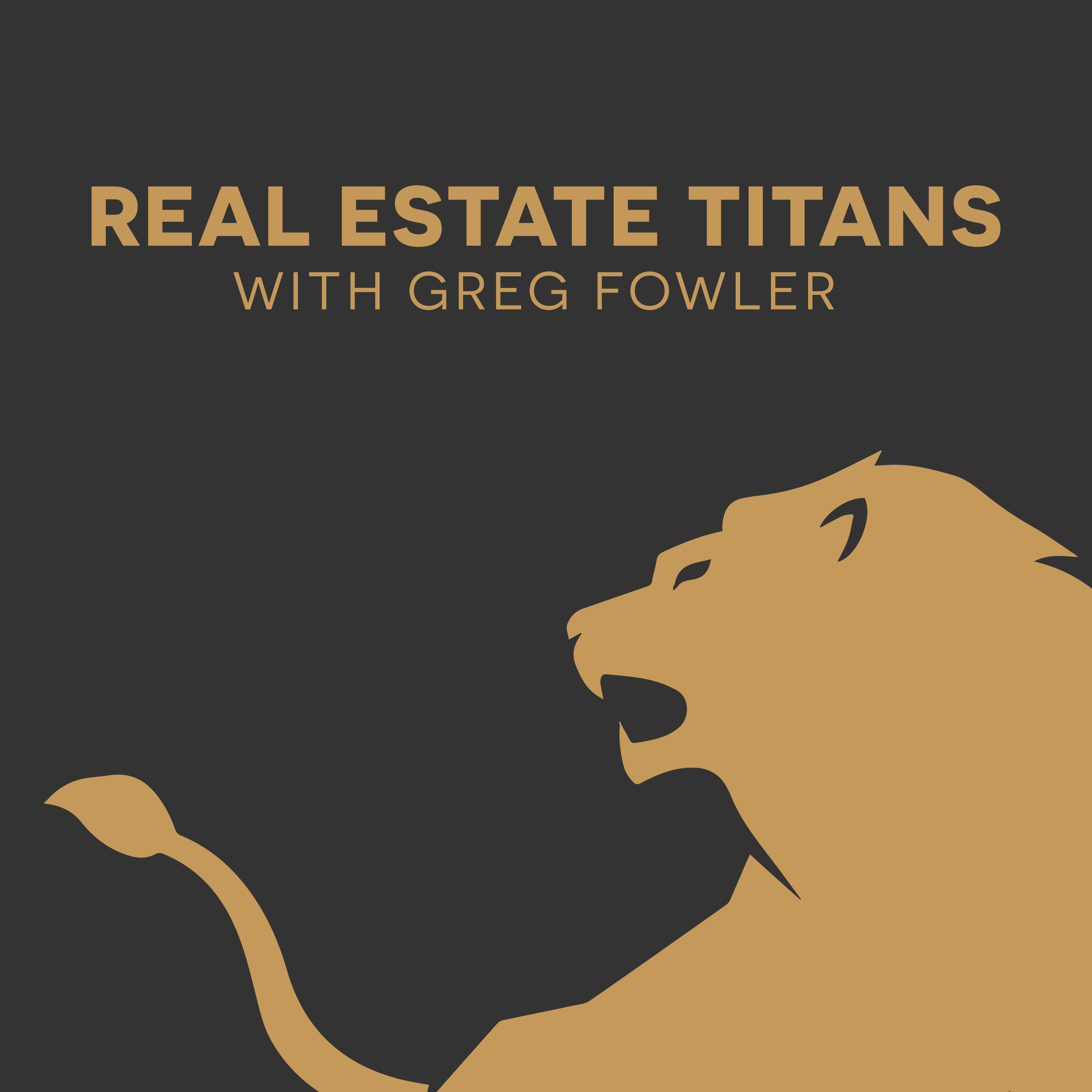 #100: Real Estate Titans, the man behind the Titans, the Greg Fowler interview.
Special guest host Treasure Davis!
Follow us on Facebook: @RealEstateTitansLive
Watch this episode on YouTube: Real Estate Titans Channel
Greg Fowler on Instagram: @gregfowlerco
Episode Insights:
"We are what we repeatedly do. Excellence then is not an act but a habit."
Charity:
JDRF
Books:
Talent is overrated. Geoff Colvin
https://www.amazon.com/Talent-Overrated-Separates-World-Class-Performers/dp/1591842948
Think and Grow Rich. Napoleon Hill
https://www.amazon.com/Think-Grow-Rich-Landmark-Bestseller/dp/1585424331
When to Jump. Mike Lewis
https://www.amazon.com/When-Jump-Have-Isnt-Life-ebook/dp/B072V1BWFK
The 10X Rule. Grant Cardone
https://www.amazon.com/10X-Rule-Difference-Between-Success/dp/0470627603
How to Win Friends and Influence People. Dale Carnegie
https://www.amazon.com/How-Win-Friends-Influence-People/dp/0671027034
The 7 Habits of Highly Effective People. Stephen R. Covey
https://www.amazon.com/Habits-Highly-Effective-People-Powerful/dp/0743269519
Podcast:
The Tim Ferriss Show
The Joe Rogan Experience
TedTalks
Influencers:
Zig Ziglar
Tony Robbins
Tom Ferry
Brian Buffini
https://www.buffiniandcompany.com
Gary Vaynerchuk